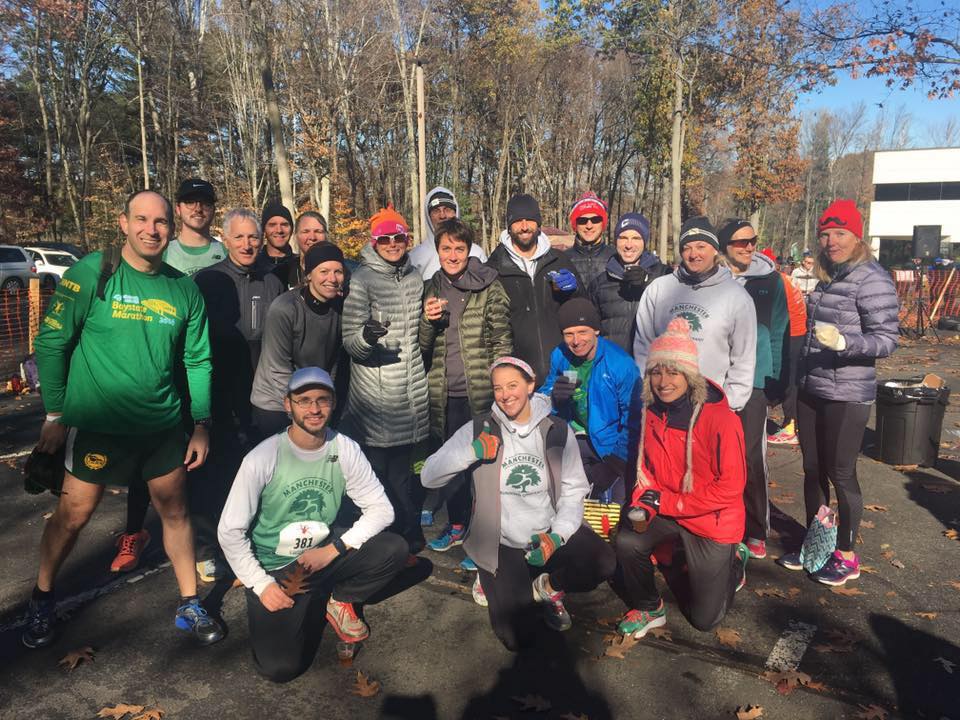 Manchester Running Club members are making final preparations for the 2017 Manchester Road Race – the most important race of the year, and the most important race on planet earth (too dramatic?). Club members will make their way to Main Street along with 13,000 friends on Thursday morning for the 81st running of the Manchester Road Race.
In 2016, MRC club members made up nearly 1% of the entire field and 8% of those finishing under 30 minutes; 99 club members participated in 2016 – a number that is sure to jump this year. Club members were also 6% of the top 500 finishers.
At least three club members have great chances of setting course or division records/marks with Aidan Puffer looking like he has the best shot. The 13-year old world record holder for his age in the 5k, will need to run 27:08 or better to break the record for runners ages 13 and under. Ned Kennedy is the current co-record holder for the 55-59 year-old division and will look to take sole possession if he goes 28:30 or better. Finally, John Busque will aim to be just the second Manchester resident to break 23-minutes; club member Steve Gates is the only other one to do it.
We wish the best of luck to all running on Thursday and remember "This is Thanksgiving in Manchester"!