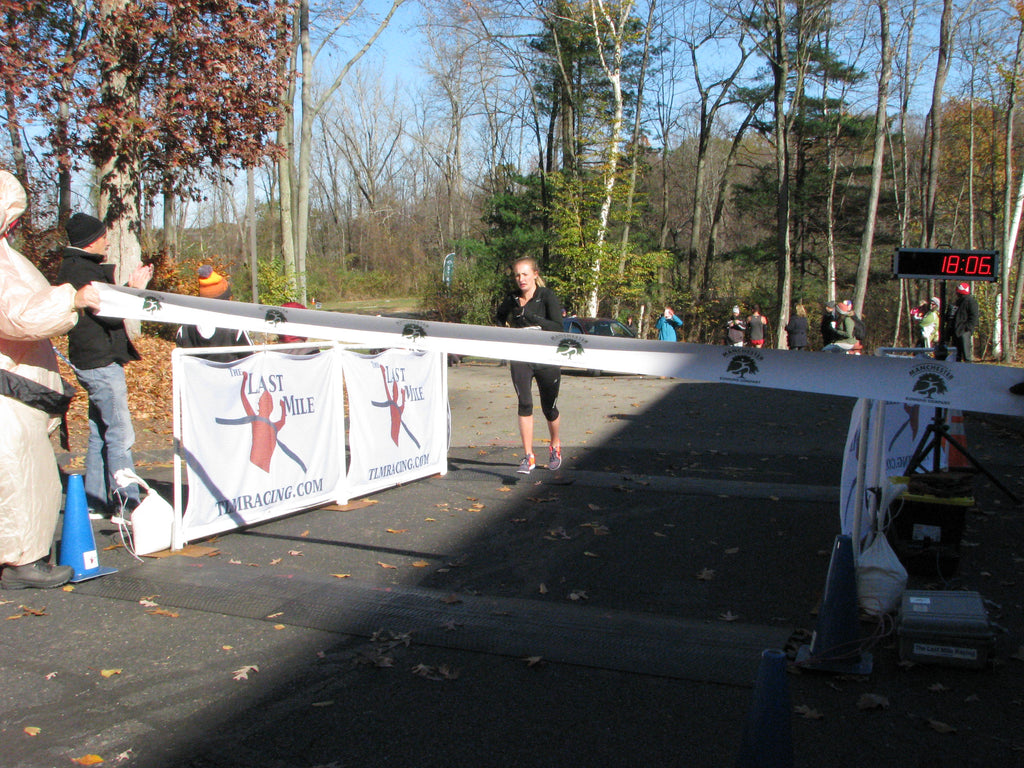 Victoria Cronin won the Beards & Beers 5k in a time of 18:06 in her MRC debut while Matt Maynes returned to the spotlight with a victory at the Coventry Patriots Day Race last weekend as MRC runners took on races from East Windsor to Las Vegas.
Cronin won her first Beards & Beers 5k in her first race as a member of the Manchester Running Company club team. She outdistanced fellow MRC runner Briana Demers to take the title while Laura Tignonsini set a personal best in the race with a 20:28 clocking.
Maynes was first in the 160-runner field in Coventry with a time of 24:28 for the four-mile course. The Coventry High School Track & Field coach is a long-time MRC member and making a strong comeback in time for the Manchester Road Race.
Mary Schubert represented the club across the country in Las Vegas at the Rock 'n Roll Marathon with a time of 5:19.
For all of the week's results please click on the links below!
Matt Maynes - 24:28 - Winner
Karen Houle - 30:31
Bob Gralton - 35:32
John Busque - 
14:52
 - 2nd OA
Adam Bulewich - 
17:31
 - AG Winner
Melissa Stellato - 
18:21
 - 2nd Female
Sean Barkasy - 
18:21
 - AG Winner
Karen Houle - 24:56 - 2nd Female
Rebecca Hall - 34:36
Greg Tutolo - 
1:27:32
 - AG Winner
Darrin Fodor - 
18:38
 - PR
Tom Geer - 
16:58
 - AG Winner
Tori Cronin - 
18:06
 - Womens Winner
Robert Adams - 
18:17
 - AG Winner
Brianna Demers - 
18:41
 - 2nd Female
Kathleen Shaw - 
20:08
 - AG Winner
Ariana Pike - 
20:09
 - AG Winner
Laura Tignonsini - 
20:28
 - PR
Dani Kennedy - 
23:13
 - AG Winner
Joe Heffernan - 24:16
Gary Frye - 24:38
Erin Keller - 25:42
Peter Shauster - 25:49
Kevin Looney - 26:49
Elizabeth Gemmel - 27:09
Alex Laforest - 28:04
Jessica Willis - 28:06
Laura Caruso - 29:27
Nicole Rudzinksi - 29:45
Amy Brockman - 32:10
Edward Armentrout - 36:53
Liz O'Donnel - 36:53
Karolyn Andrews - 
1:58:29
Carolyn St Andre - 
2:10:21