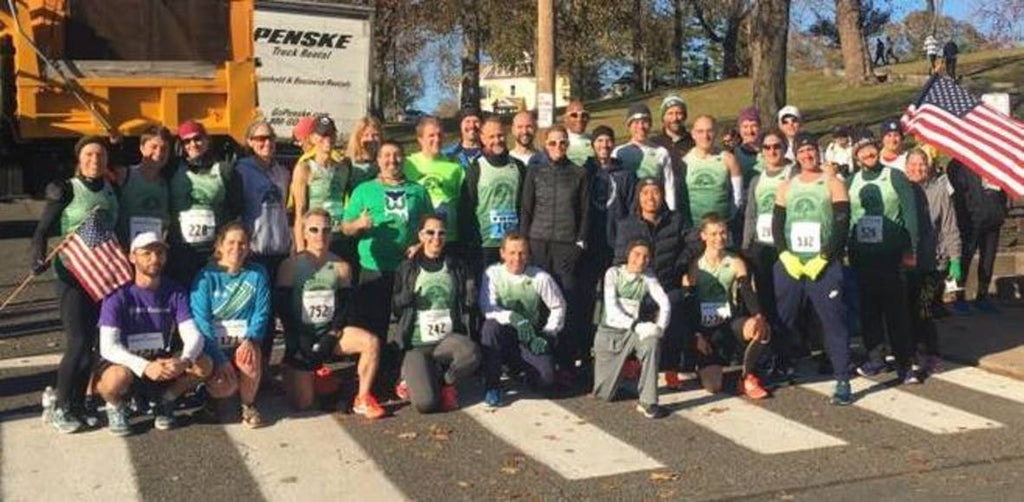 With the 2018 USA Track & Field-Connecticut Road Grand Prix, the Manchester Running Company club came out on top in four of the eight divisions. It was a record setting year for the club as the MRC ladies took first in the Open and Masters Division while the Men took the crown in men's Masters and Grandmasters competition. 
Led by consistent team efforts, over the eight-race series, the MRC ladies claimed the Open victory by placing top three at each Grand Prix race including the win at the Spring Street Mile, Redding Rock 'n Roots 9k and the SoundRunner Sea Legs Shuffle. The Open women's title was won with 79 points to beat out SoundRunner by just 9 points. 
The Masters women used a clean across the board to take the commanding victory. MRC won each race it competed in, and despite not fielding a team for the Redding 9k, was able to still hold on to the victory with a 10 point margin over the Milford Road Runners. Following a hot start, the MRC Grandmasters team finished fourth with 33 points - though they were all victories. 
On the men's side, the MRC Masters team used six victories and a pair of runner-up finishes to win the title by 15 points, while the Grandmasters squad just slipped by Hartford Track Club with a four-point advantage. the Grandmasters team took wins at the Bolton Road Race, Spring Street Mile, Sea Legs Shuffle and New Haven 20k. The men's open team battled valiantly throughout the year but finished just six points out of first despite three team wins on the year. 
It was a true team effort throughout the 2018 season as over 44 different runners scored for the team and 65 different runners participated.