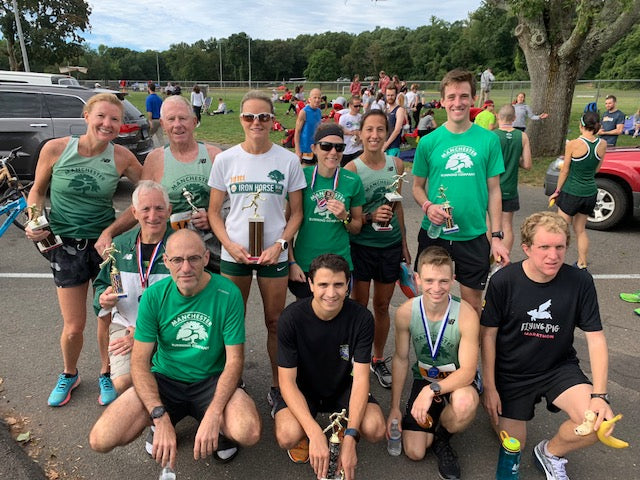 The MRC Racing teams came out in full-force on Saturday, September 22nd to the Ray Crothers Memorial XC 5k in New Britain. The race was the first leg of the 2018 USATF-CT Cross Country Grand Prix. 
Led by Morgan Kennedy's 3rd place men's finish and Melissa Stellato's third place on the women's side, both teams secured victory in the team standings. The men's Master's team also took top honors. 
As for other results around the state and region this week, here's how our club did! 
Mixed Open Team - Winners!
Morgan Kennedy - 

15:51

 - 3rd Overall
Melissa Stellato - 

18:26

 - AG Winner
Joe Hallisey - 

19:29

 - Age Group Winner
Kathleen Shaw - 

21:14

 - AG Winner
Amy Heffernan - 

22:17

 - AG Winner
Joe Heffernan - 26:56 - AG Winner
Erin Keller - 54:15 - Personal Record!
David Guzik - 

17:31

 - Winner!