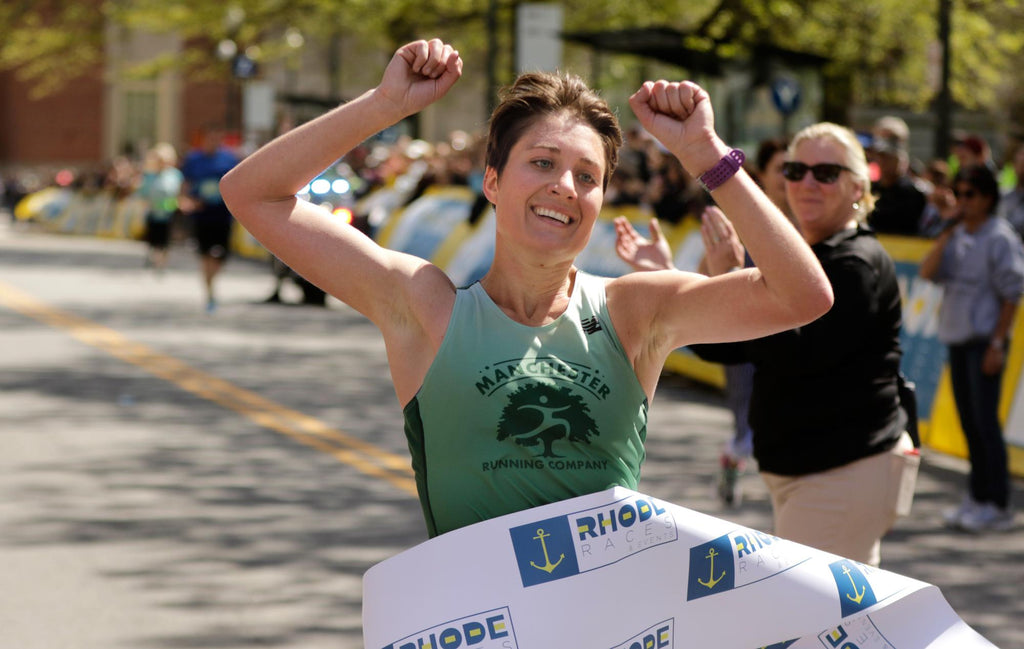 Manchester Running Company Club members John Busque and Briana Demers are among top regional competitors in their respective events at the Hartford Marathon/Half/5k next weekend in Hartford. Part of the New England's Finest program, sponsored by New England Runner, Busque will be going for a personal best in the half while Demers will aim to continue her impressive 2017 season with her second marathon of the year.
Busque has set MRC records in 2017 in the 10k, 4-Mile, 5k, 20k, and half marathon; he is coming off a top 15 performance at the New Haven Road Race on Labor Day in 1:02:53 and is in shape for a top-10 finish in Hartford.
Demers debuted in the marathon this past spring in fine fashion, taking the victory at the Providence Marathon by running negative splits of 1:30:10 and 1:28:17 for an MRC record 2:58:26. She was also the winner of the John & Jessie Kelley Ocean Beach Half in August and won the Hogsback Half Marathon in 1:24:03 just a week ago.
The New England's Finest program is sponsored by New England Runner and affords local elite runners the chance to double up on prize money among other perks.
You'll also see many more familiar faces at the Hartford Marathon, Half and 5k including pacers Suresh Jatti, Tyler Lyon, and David Fusfeld. MRC runners will take the course in all three events and we'll have a full report after the big day!